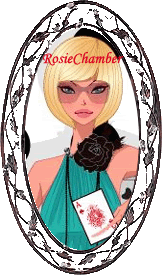 ROSIE CHAMBER is an Online Shopping Chamber

We are an e-Shopping Chamber
retailing the latest style ladies clothes and accessories as well as exclusive cosmetics and skincare products. All our online products are imported mainly from
Japan, Korea, Taiwan, US
and Hong Kong.

Our e-Shopping Chamber is cater
specially
for ladies who wants to look gorgeous and ravishing but have no time to shop in town or feel sluggish to travel all the way down to the departmental stores.

ROSIE CHAMBER Knows What Women Wants


We understand that every lady wants to look youthful, dazzling yet sophisticated because we are too! Furthermore who wouldn't want good stuffs at a bargain? Our store will NEVER CHARGE YOU ADDITIONAL Normal Postage fees / Shipping fees / Handling fees! Not enough? Be our VIP members to get even more purchase discounts!

To offer you with more choices, we only merchandise cosmetics and skincare brands which are the
favorite and
well-received by beautiful ladies in Japan, Korea, Taiwan and US. Our clothes and accessories are also specially selected by us
before posting up the sample on our website as our in-house catalog.
Rest assure that our products are all at valuable prices.
ROSIE CHAMBER is Reliable


All goods are carefully checked before
approved by us for selling and delivery to customer.
We only distribute genuine goods and promised to deliver the best customer service to meet your needs.


Please feel free to contact us at
rosiechamber@yahoo.com.sg
if you have any doubts. We will try our best to assist you as much as possible.
We welcome your feedbacks too and would like to hear your suggestions to better improve our business. We want all our customers to feel satisfied and happy with our retail products and customer services. {^_^}